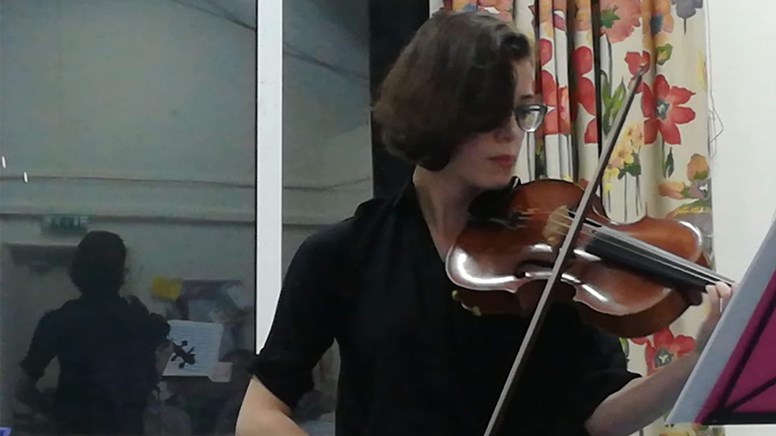 18 year old violist Ilana Tapper has raised £250 to help the Loan Scheme complete its new home.
At a lovely concert in her local village hall in rural Oxfordshire, Ilana, together with family members and friends performed solo's and ensemble pieces. Cellist Keren and violist Ilana played several duo's and the concert finished with a viola quartet made up of 4 violists.
The evening was a roaring success, with money raised through the ticket sales, teas and coffees sold in the interval, a generous donation from an overseas family and a raffle of homegrown and decorated squashes.
Congratulations and many many thanks to Ilana, her friends, family and supporters. The Loan Scheme is incredibly grateful for your very hard work and for the £250 you have raised for us.
Ilana has just begun her first term at the RNCM. We wish her every success and happiness and look forwards to hearing about her progress.