Hailey is accompanied by Mr Paul Smith in this recording.
Hailey Wong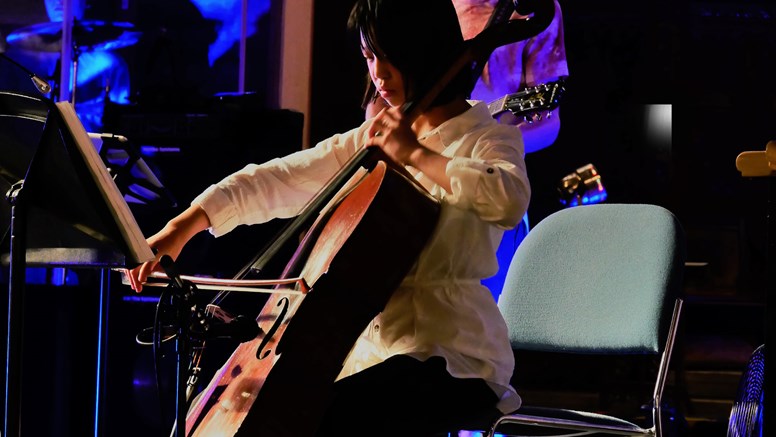 Young cellist Hailey, who recently became a Benslow borrower has been performing at St John's, Smith Square, with the Alleyn's school. Her very proud mum Annick sent us this link to her beautiful performance of Vocalise, by Rachmaninov at a pupil's recital at school.
Hailey started cello lessons at school through Richmond Music Trust's 'Wider Opportunities' programme when she was 7 and in Year 3. In 2015 she was awarded a 4 year scholarship by the Mandy Lee Music Trust Fund. Currently studying with Amanda Truelove, Hailey also holds a music scholarship at Alleyn's School.
We asked Hailey about cellists and music that inspired her; her favourite players are János Starker because of his impeccable technique and the late Jaqueline du Pré because of the expression and emotion within her playing. She likes many different styles of music ranging from Bruch's Kol Nidrei to Ponce's Estrellita because of the harmonies and its nostalgia and the passion and 'colours' of the music in Requiebros by Gaspar Cassado.
In July Hailey will be going to the Young Grittleton music camp as well as the Candenza International Summer Music School and will be performing in further events and competitions form September onwards.
In her email Annick wrote,
Thanks for the amazing cello. She is so excited about the performances with her new buddy!
Iliana Graham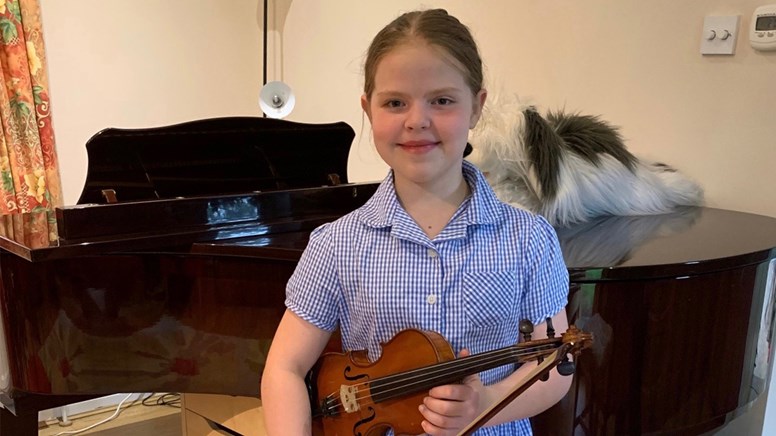 9 Year old Iliana has sent the Loan Scheme news that she came joint Runner Up in the final of the St Albans Young Musician Competition. Iliana is working towards her Grade 5 and was competing against two very experienced Grade 7 pupils. The final took place in St Alban's Cathedral.
In addition she has been offered a place on the Young Grittleton residential chamber music course taking place in August. Normally the minimum age is 11, but she has been accepted early. Well done Iliana, keep all that hard work going - the Loan Scheme is very proud of you, and we love the cuddly dog.