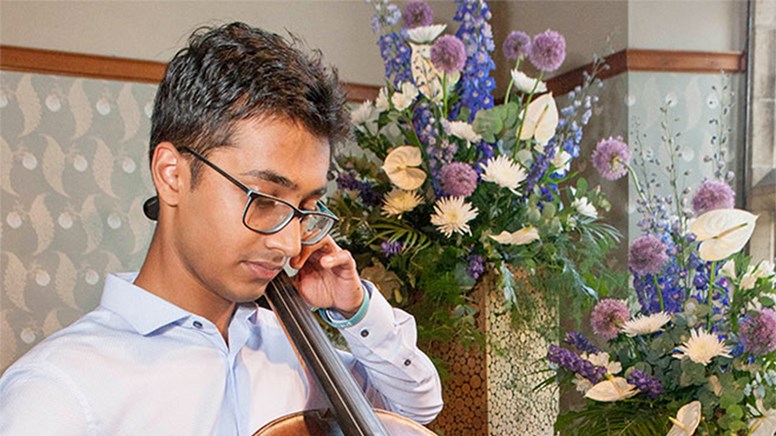 June 2019 Benslow Borrower of the Month is young cellist and Gregynog Young Musician String Player 2019 is Danushka Edirisinghe.
Many Congratulations to Danushka, 16 from Loughborough, who is a member of the NYO and is taught by Ben Davies. This year has been very successful with Danuschka winning the Gregynog Young String Player of the Year Award and Leicestershire Lord Lieutenant's Award - Young Artist of the Year 2019 - for his musical achievements.
For further information on the Gregynog Young Musician Competition and the Lord-Lieutenants Award follow the links below:
https://www.gregynogymc.co.uk/
https://www.leicestershire.gov.uk/about-the-council/how-the-council-works/civic-and-ceremonial/2019-lord-lieutenants-award-ceremony
In addition to all his other hard work, Danushka is raising money for the charity Papyrus which provides support to young people to help prevent suicide. Raising over £3000 at a concert last year, Danushka is hoping to repeat the success with a concert on Friday 5th July at the Emmanuel Church in Loughborough. With young musicians from the Junior RAM, including members of the talented Kanneh-Mason family, it will be a wonderful evening that celebrates their hard work and dedication.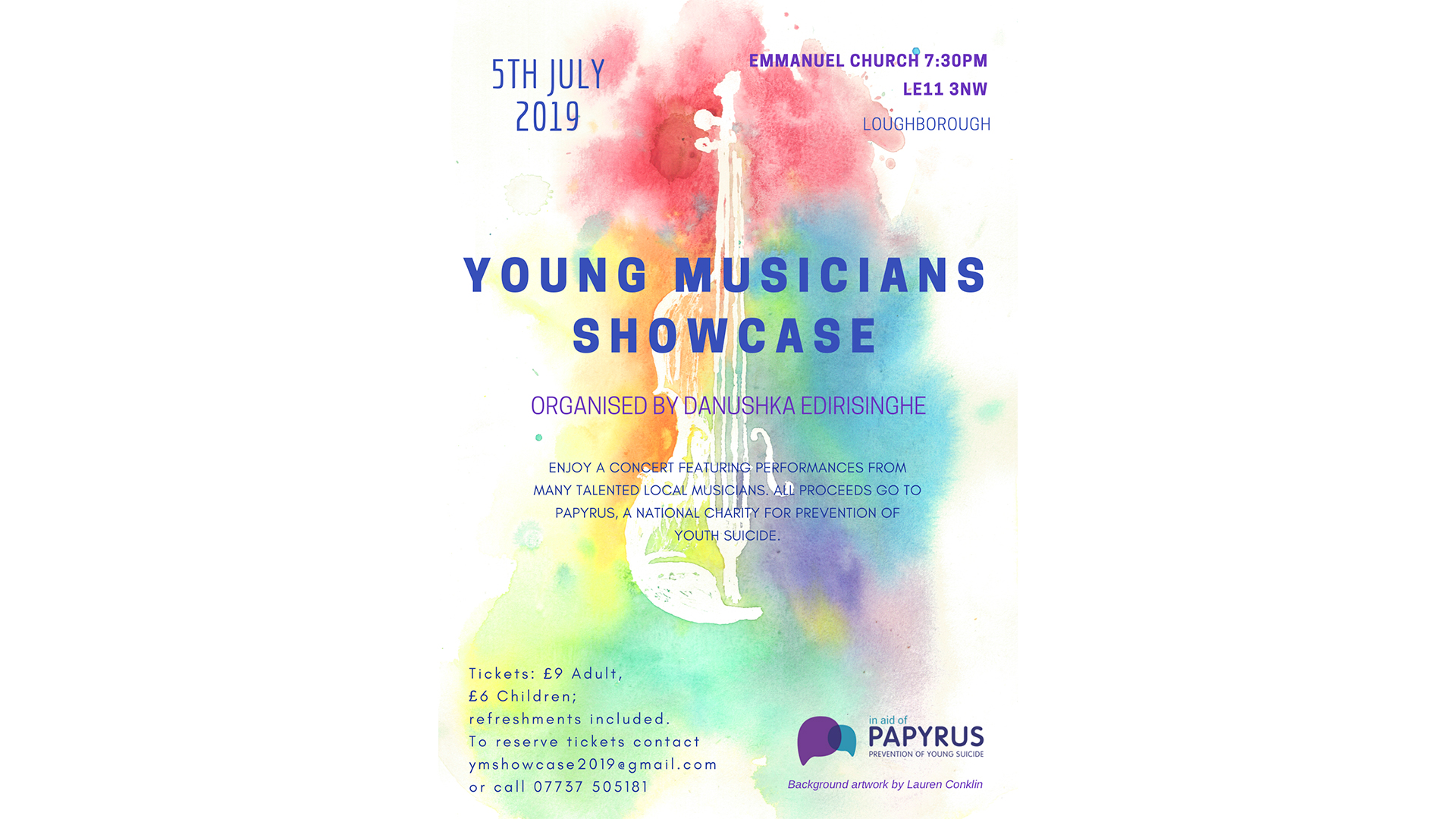 Benslow MILS is delighted to hear your news and will be sending you our June 2019 Benslow Borrower of the Year Award very shortly.