Annie Walton is in her first year of a BMus at Guildhall School of Music and Drama, studying with Ursula Smith. She was a member of the National Youth Orchestra of Great Britain, performing at the Barbican in 2020 and the BBC Proms in 2021. She is from Glasgow and began playing at the age of 12, borrowing her first Benslow cello in 2018. Annie attended the Royal Conservatoire Scotland Junior Conservatoire, studying there with Alison Wells. She was a member of the National Youth Orchestra of Scotland Symphony Orchestra and Principal Cellist in the Glasgow Schools Symphony Orchestra. She played in a Masterclass with Nicholas Alstaedt in February 2020. In April 2022, she won the String Solos Premier Award, the Grace Dick Memorial Prize and the St Mungo Challenge Trophy at the Glasgow Music Festival.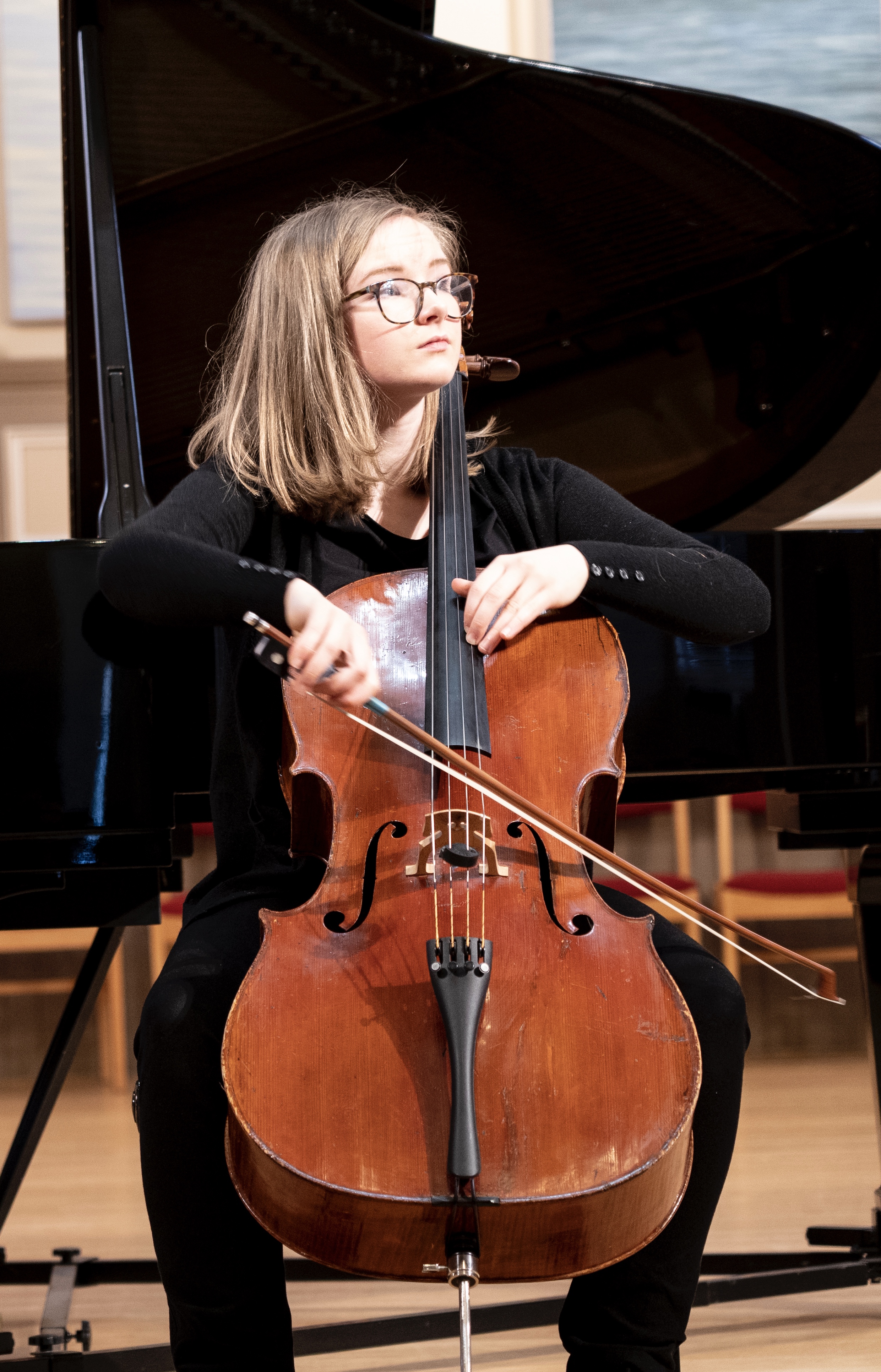 "Having such a high quality instrument has been so important to my development as a player and allows me to enjoy making music even more. I am extremely grateful to Benslow – every day I pick up my cello and feel glad that this support is there for young players."
Annie plays on a Joseph Hill cello c1760 which is owned by BMILS (originally sponsored by Allianz Cornhill) and she also has a bow by A. Bultitude on loan, also owned by BMILS.
This cello was previously borrowed by Sarah Oliver (2007-2013), an alumna of GSMD who now plays with the BBC Scottish Symphony Orchestra. The cello's most recent previous borrower was Ben Draper, a graduate of RNCM and now a freelance performer.
Programme
Schumann: Fantasiestücke
Tchaikovsky: Pezzo Capriccioso
Bloch: Prayer
Beethoven: Variations 'Ein Madchen Oder Weibchen' Opus 66
Bach: Sarabande and Bourres from Suite 3