May has given us a bumper month of lovely Benslow borrower news which we are delighted to hear.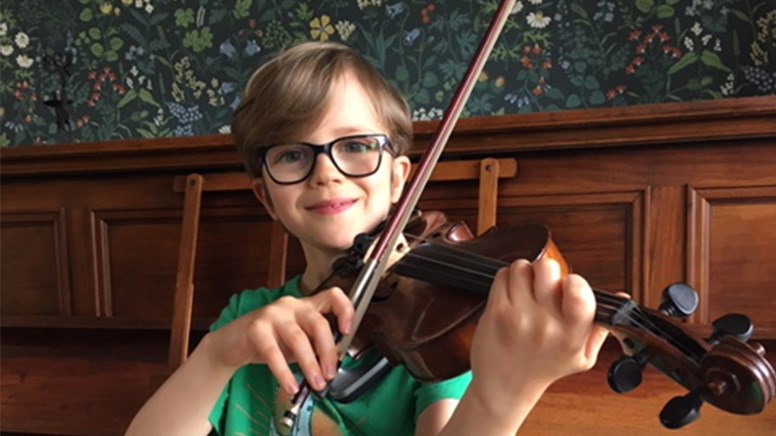 Miles Hall from Yorkshire, who borrows a ½ size German violin which Mrs Lowndes-Northcott has generouisly lent to BMILS, has been very busy playing in the School Youth Orchestra, was involved in the Yorkestra Holiday Courses running in the Summer and at Christmas 2018, and has passed his Grade 4. We are delighted that you are enjoying playing your violin and supporting your school with your music – well done Miles - what a lovely left hand position and brilliant bow hold and a brilliant smile.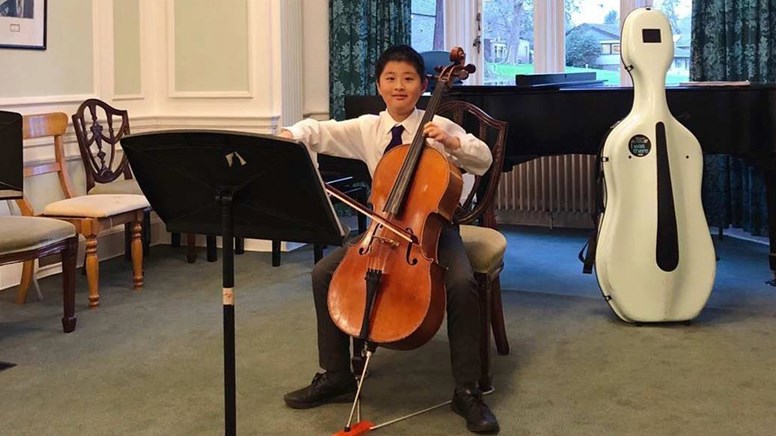 9 year old Hayden You, who last year joined and lead the cello section in the Training Orchestra of National Children's Orchestra of GB, will be with them again this Summer. This time he will be in the Under 10's Orchestra and will also be playing with the King's College School Orchestra. Talented cellist Hayden borrows a 19thCentury ½ size Saxon Cello which is kindly lent to the Scheme by Ms Covey-Crump.
Hayden's success this year does not stop there; in September he and the cello will be beginning a fantastic musical journey at the Yehudi Menuhin School, where he has won a place. Congratulations on all your success Hayden – wonderful news.
Senior student Benslow borrowers have been very busy earning places to study at University and Conservatoire;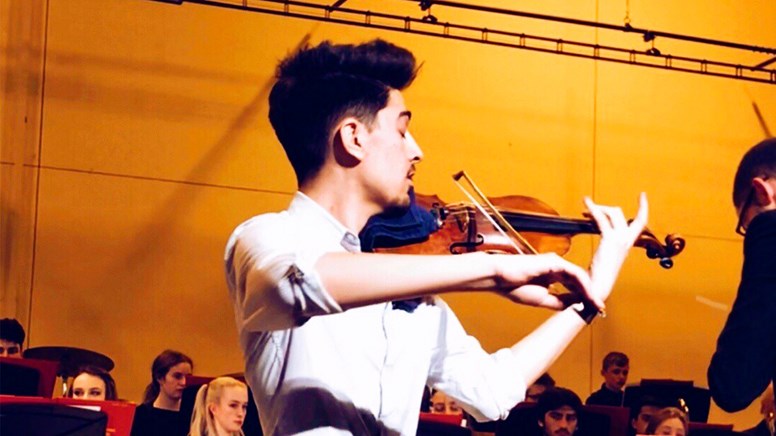 Kourosh Ahmadi has won a place at the RNCM to study performance and has spent the last year with his 1740 Klotz violin performing many concerts, including a concerto with his former School. He has also been on tour with the Birmingham Community Orchestra and is very grateful to Mrs Hall for the loan of the violin.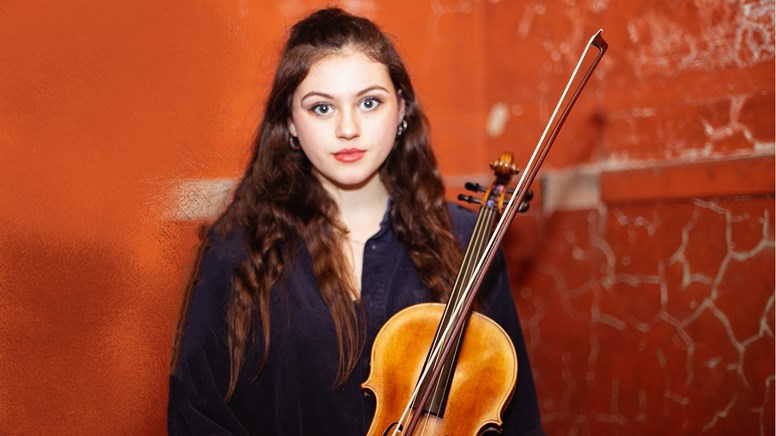 Charis Morgan, studying at the RCM, plays in the RCM Philharmonic and Symphony Orchestras, Herts CYO, and two student orchestras – the Capital Orchestra and the Wyatt Sinfonia - and as well as being a member of a busy String Quartet. Performing in master classes with Maxim Rysanov, winning the Junior Trinity Prize for Strings in 2018 and being invited to go on tour with the Cambridge University Music Dept Orchestra this Summer tells us that the Christopher Rowe viola that Charis borrows is certainly being put through its paces.
Susanna Alsey, former leader of the Kent County Youth Orchestra is studying at Newnham College Cambridge. She borrows an English violin made in 1830 by Edward Jansen which is kindly lent by Mrs Potterton. Susanna plays in various ensembles at University including the Empyrean Ensemble, Ansteig Symphony Orchestra, 2020 Chamber Orchestra, The Railles Consort, The Phoenix Society Orchestra, Cambridge Brahms Festival, Piano Trios, Quartets and Seraphin Chamber Orchestra as well as performing lunch time solo recitals at Newnham College. She is a Choral Scholar in Selwyn College Chapel Choir and a m ember of the University Orchestra.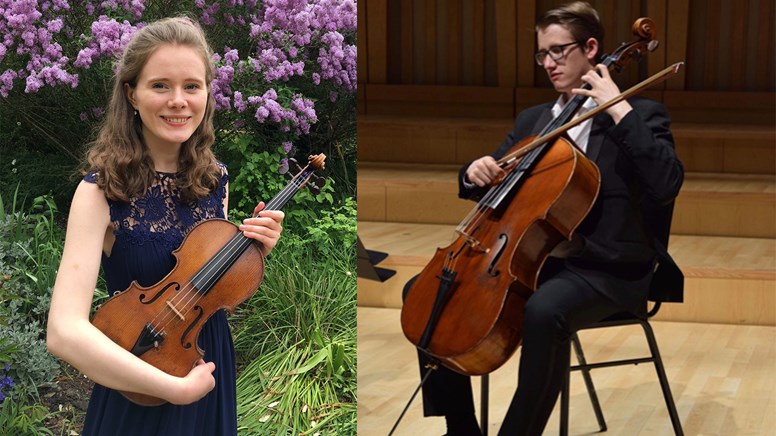 James McBeth is studying at the RWCMD and is currently on the Welsh National Opera placement Scheme. Performing in various operas and musicals around the country, he has also taken part in a Masterclass with Natalie Klein playing the Rachmaninov Sonata, and has forthcoming engagements to perform the Schumann Cello Concerto in an end of year recital. The cello that James Borrows is owned by the Loan Scheme. Made in the workshop of Kennedy it dates from around 1800.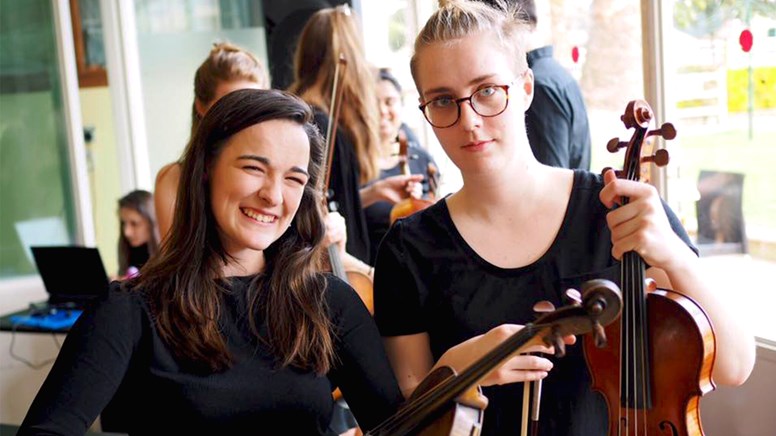 Last but not least Sarah Cooper, studying music at Bristol, has had a very busy year playing in the Symphony Orchestra, Chamber Orchestra, Baroque Ensemble, String orchestra, Love Opera's Orchestra, the Musical Theatre Society's pit for Chicago and the Operatic Society's pit for The Cunning Little Vixen, in Chamber ensembles, Composition Society and in her quartet. Sarah plays a violin, made by 'A. Vincent,1923', which is owned by the Loan Scheme and is certainly being made very good use of.