BENSLOW MUSIC INSTRUMENT LOAN SCHEME
🌟BORROWERS OF THE MONTH🌟
for APRIL 2019 ........
are our lovely violist Danya Rushton and fantastic cellist Harry Scott-Burt.
Danya and Harry will each receive their magnetic pencil and a special roll of manuscript stave tape that you can stick in position and later remove or reposition over music without damaging the paper. These will be winging their way to you in the post very shortly.
Congratulations to both of you and so well done on your wonderful musical achievements. we are very proud of you.
13 year old violist and Queenswood School Music Scholar Danya Rushton has been offered places at both Junior Departments of the RAM and RCM. Danya will be starting at the Academy in September and on April 22nd played with the Chineke Juniors at the first Stephen Lawrence Day commemorations. Well done indeed Danya.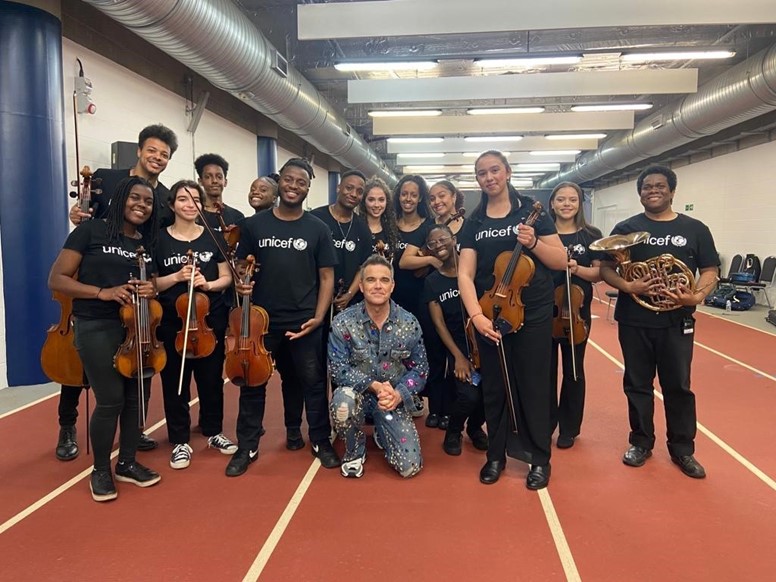 Cellist Harry Scott-Burt has been working extremely hard. Now in NCOGB Main Orchestra Harry was playing in the Easter Course concert at the Anvil. Here he is - leader of the cellos, acknowledging the applause after playing the cello solos in Scheherazade.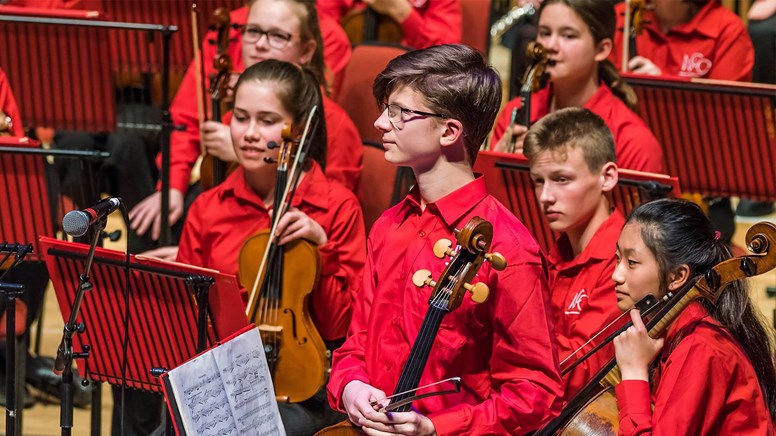 Very proud mum and terrific supporter of Benslow Cathy said
"it was a brilliant concert (not just because Harry was principal),... really the best NCO we've been to.
Thank you for the superb photos of Harry from NCOGB's photographer Richard Baker - here Harry proudly holds his lovely Benslow cello.
Harry first began borrowing from Benslow at the age of 8 and featured in our film made in 2013. Here he is on the day of his first visit to the Loan Scheme. The smile says it all.