BENSLOW MUSIC INSTRUMENT LOAN SCHEME
🌟BORROWER OF THE MONTH🌟
for MARCH 2019 is violist
GRACE RAMSEY.....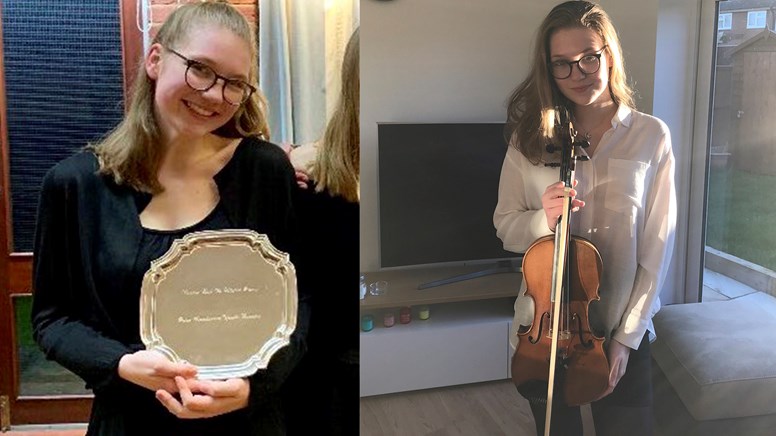 16 year old Grace, student at The Priory School, Hitchin and pupil of Vanessa Gaidoni, won the Peter Lambourne Instrumental Award given by Hitchin Priory Rotary Club on 17th March, performing music by Bloch and Bach.
For Grace - daily practice starts at 7am at school and she says that " performing is my favourite part of music because I love the thrill of sharing what I love with so many other people". Grace plays with North Herts Youth Orchestra and volunteers to help with the 'String Stars', aged 5 and 6, on Saturday mornings.
Grace has been playing the viola for 2 and a half years and borrows a German 19th Century viola owned by the Scheme.
Grace wins our special magnetic pencil with rubber - invaluable in orchestra and ensembles, and a music bag. Congratulations Grace,