Our talented Benslow borrowers have been busy this April achieving amazing and wonderful things on their Loan Scheme instruments.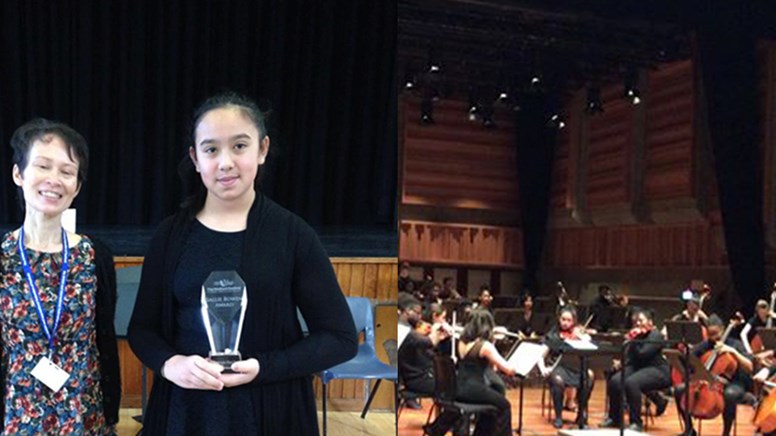 Firstly 13 year old violist and Queenswood School Music Scholar Danya Rushton has been offered places at both Junior Departments of the RAM and RCM. Danya will be starting at the Academy in September and on April 22nd played with the Chineke Juniors at the first Stephen Lawrence Day commemorations. Well done indeed Danya.
https://www.queenswood.org/…/viola-player-danya-wins-junio…/
Cellist Harry Scott-Burt has been working extremely hard. Now in NCOGB Main Orchestra Harry was playing in the Easter Course concert at the Anvil. Here he is - leader of the cellos, acknowledging the applause after playing the cello solos in Scheherazade.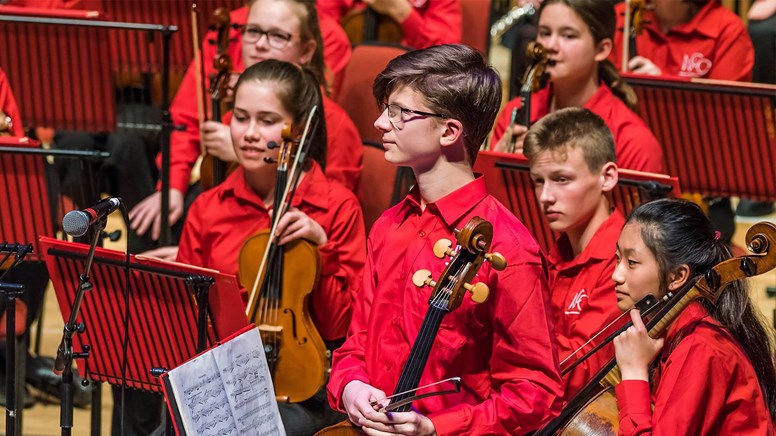 Very proud mum and terrific supporter of Benslow Cathy said
"it was a brilliant concert (not just because Harry was principal),... really the best NCO we've been to.
Thank you for the superb photos of Harry from NCOGB's photographer Richard Baker - proudly holding his lovely Benslow cello. Harry began borrowing from Benslow at the age of 8 and features in our film made in 2013.
Cellist Lucas Williams has also been working extremely hard. When Lucas first came to Benslow he needed a ¾ size cello, eight years later and he is now borrowing a full size Glasel und Mossner cello made around 1900 and kindly lent to the Scheme by Mr Farquar.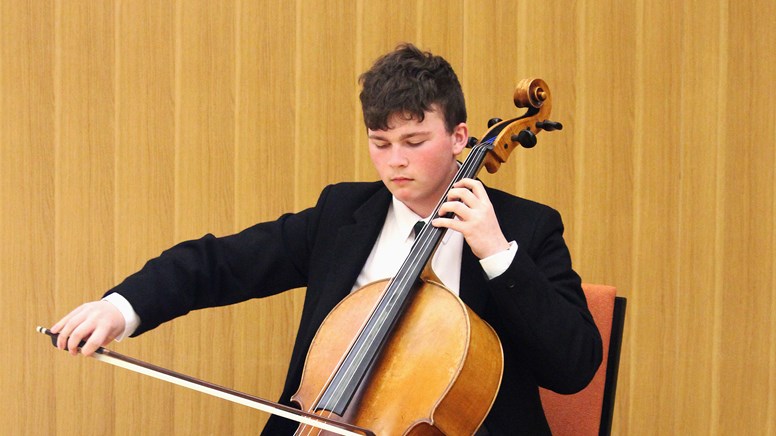 Lucas recently passed his grade 8 with distinction, reached the semi finals for the Pro Corda chamber music competition, playing in the Shostakovitch First String Quartet. He has also played music by Borodin and Tchaikowsky with the Uppingham Symphony Orchestra and last year attended the Oxford cello School.
Violinist Lilly Mei was introduced to the instrument at the age of 4, becoming a Benslow Borrower at the age of 9 when she needed a ¾ size violin as she had just joined the National Children's Orchestra of Great Britain. Now 13, Lilly Mei is playing on a Helen Michetschlager 1984 instrument and is a member of the NCO main orchestra (2018-2019) and the York Youth Orchestra. In the past year she attained a distinction in her Grade 7. Lilly is also the leader in the violin group called 'Eboracum Strings' that won the string group (open) class at the Harrogate Competitive Festival 2019 with Distinction. Lilly Mei is pictured here in rehearsal on her recent NCOGB course.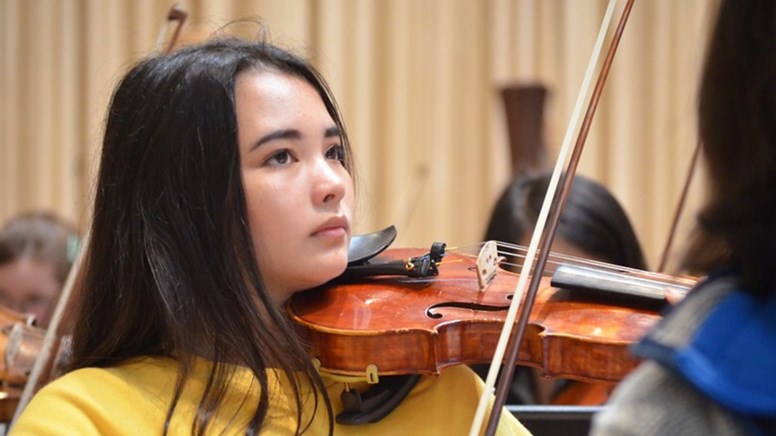 Lilly is also a member of NCO Northerlies Regional Orchestra and participates in all her school music concerts and Orchestral performances.
Congratulations to all our amazing borrowers - keep up the hard work.