Your appointment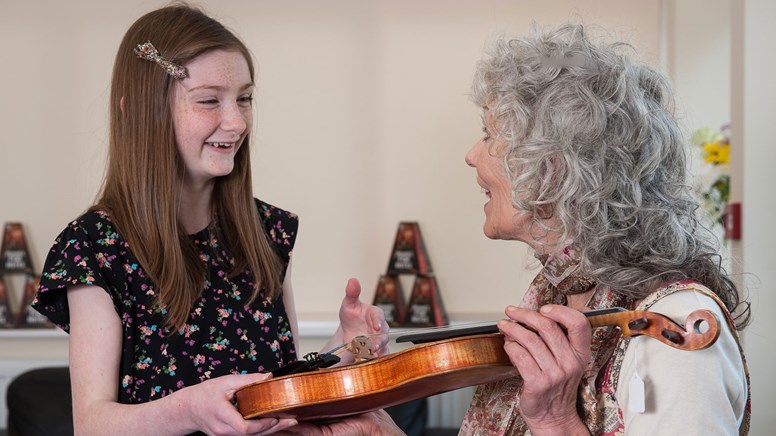 Appointments are only available from Monday to Friday at 10 am , 12 noon, and 2.30 pm.
48 hours notice to make an appointment is required.
A 2 hour period is allocated for each appointment and we have a small dedicated room, with piano, where you can work with the instruments in comfort and privacy.
Your Guarantor must come to the appointment.
Please bring your current instrument, bow, and some music with you. This will allow you to compare the sound.
Photographic proof of the Guarantor's identity and address in the form of a current passport or driving licence, and a utility bill or bank statement, will be required at your appointment.
If you are over 18 you will also need proof of identity and address.
Other family members, and teachers are welcome to come to the appointment. Space is limited however and unsuitable for more than 2 - 3 in addition to the student.
Making your decision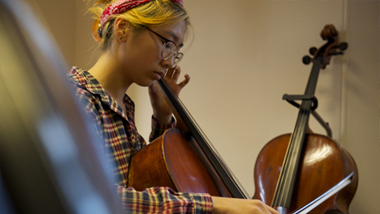 We aim to give all our students a choice of three instruments wherever possible, and where availability permits, a variety of bows.
When you have decided which instrument/bow you prefer, the Annual Loan Charge will be calculated and costs explained, and the Terms and Conditions of the Loan will be thoroughly explained both you and your Guarantor.
Your Guarantor will sign the Terms and Conditions and pay the refundable deposit. If you are over 18 you will also need to sign the Terms and Conditions. You may then take the instrument away with you.
We allow a four week trial period for you to work with the instrument before your invoice becomes due.
Log Book
You will receive a Log Book and Condition Report Form with your instrument. This will contain all the information you need, the Terms and Conditions, current valuation and the service log.
Insurance
The instrument/bow are covered by the Benslow Music Instrument Loan Scheme All Risks Specialist Musical Instrument Insurance Policy for the first 24 hours after your appointment.
Within 24 hours you must insure the instrument/bow under your own Specialist Musical Instrument Policy with an approved insurer and inform Benslow Music Instrument Loan Scheme of the Insurance Company and Policy Number.