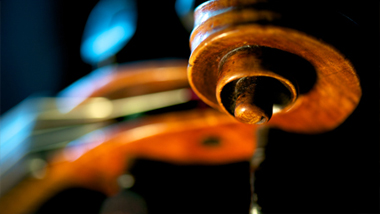 How your bequest can help Benslow Music Instrument Loan Scheme continue its work
Legacies and bequests are an extremely important and significant part of donations made to the Scheme.
Such generosity ensures that our work helping young musicians and securing the future of music in this country can continue.
Your bequest could contribute to
- the purchase of high quality instruments and bows for loan to our students
- the maintenance, repair and insurance of instruments in the Scheme
- the purchase of new instrument cases or necessary equipment
- bursary funds and awards which lessen the financial responsibility of the loan for families on low incomes.
Leaving an instrument as a gift
If you have an instrument that you would like to leave to Benslow Music Instrument Loan Scheme as a gift in your Will, you might also wish to leave specific conditions as to the use of the instrument.
Bequests of very valuable instruments can have restrictions as to the age and level of the borrower; this would be in line with Benslow Music Instrument Loan Scheme policy where instruments of a particular value are only available to advanced postgraduate students.
To ensure your bequest reaches us, it is important to add our charity registration number - 313755 - to the information given in your Will.
Where possible a photograph of the instrument, together with any documentation you may have, will make your intentions clear and will avoid any ambiguity.
All charitable bequests, including the donation of musical instruments, are exempt from Inheritance Tax.
Creating a bursary or award from your legacy
The Scheme is very grateful to those who have gifted money with the express intention of creating a special bursary or award.
These can be made available to students from families eligible for a normal bursary, but where circumstances are such that the student has had to overcome significant difficulties to reach a high standard of playing.
Current bursaries in this category have helped some exceptionally talented students afford to borrow an outstanding instrument which would otherwise have been beyond their financial reach.
What to do if you would like to remember Benslow Music Instrument Loan Scheme in your Will
Please contact us in the first instance to ensure that you have the necessary information to give to your solicitor when making or revising your Will.
Download the "Draft Will Clauses" document