Why join the Friends of Benslow ILS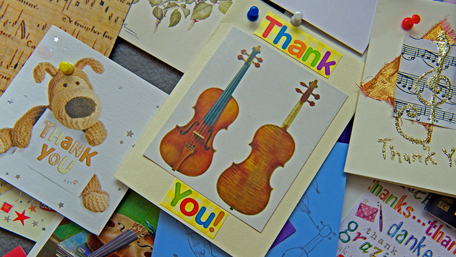 Please help us by joining the Friends of Benslow ILS
- if music is important to you and a part of your life
- if you think that supporting young musicians of the future, and the future of music in the UK, is worthwhile
- if helping to maintain and preserve valuable musical instruments is worthwhile, and in doing so give great pleasure to others
- if you think that music education is important to the social development and well-being of young people
- if you would like to give a young musician a helping hand
How your membership helps us
Core funding is the most difficult element for a charity to raise funding for from grant giving organisations.
Your membership can help in many ways
- by paying towards maintenance and repair
- by covering some of the day to day running costs of the scheme
- by allowing us to offer bursaries to those on low incomes
Without financial support in these ways we could not continue to support the next generation of musicians.
What does joining the Friends offer you
Membership offers you the chance to help and support us and to be involved with helping young music makers and their activities.
We are currently developing the possibility of concerts for Friends and Borrowers around the country. We hope to begin a programme of these in the near future.
You will have the sure knowledge that not only is your support most gratefully received, but that you are also preserving both music and valuable instruments for generations to come.
You can support to different levels by becoming a Bronze, Silver, Gold or Platinum Friend. Contact us for further details.
How to join the Friends of Benslow ILS
If you would like to join the Friends of Benslow ILS you will need to complete a Membership Application Form and return it to us at
Friends of Benslow Music Instrument Loan Scheme
Benslow Lane
Hitchin
Hertfordshire
SG4 9RB
Membership can be paid annually by standing order or by debit card.
Please use the link to download the Members Application Form and Standing Order Mandate.
If you would like to pay by Debit Card please contact us.