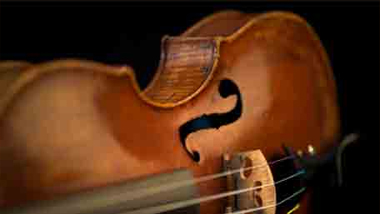 The North Hertfordshire branch of NAFAS has generously supported the Benslow Musical Instrument Loan Scheme through regular monetary donations.
In 2013 their donations contributed towards the purchase of a French instrument labelled 'Barzoni', made in the Mirecourt workshops.
Shortly after purchasing this instrument it went out on loan to a teenage borrower from Scotland.
Benslow Music Instrument Loan Scheme is very grateful to North Hertfordshire NADFAS for their continued support and interest.