Who lends to us
Many players, owners and collectors choose to offer us the use of their instruments knowing they will be cherished and loved by the students who play them, and be central to their musical development.
Instruments and bows lent or donated to Benslow Music Instrument Loan Scheme make up about half of the collection. These are crucial to the success of our charity.
We are indebted to these instrument owners for their generosity.
Instruments we welcome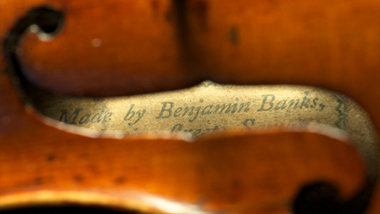 We welcome hand made, high quality, orchestral stringed and woodwind instruments and bows.
As a guide we ask for a minimum insurance value of £3,000 for full size violins and £3,500 for full size cellos.
Full size instruments are always in great demand, but we are always very keen to have smaller sizes for our younger borrowers.
Smaller sizes will naturally have a lower insurance value, but should also be hand made and of good quality.
We welcome
Violins from 1/4 to 4/4
Violas from less than 15" to 17"; small violas are particularly needed
Cellos from 1/4 to 4/4
Double Basses of any size
Harps
Orchestral woodwind instruments with modern fingering systems;
Flutes, Clarinets, Oboes, Cor Anglais and Bassoons.
These are assessed according to make and model.
Instruments we are regrettably unable to accept
Instruments in poor or fragile condition with a past history of extensive repair.
Instruments with woodworm.
Bows with a broken or pinned head.
Unfortunately due to storage facilities we are unable to accept the loan of pianos or brass instruments at the present time.
Condition of instrument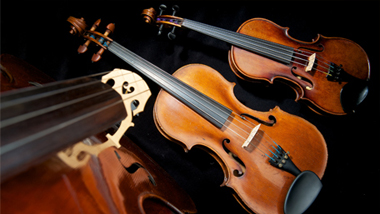 All instruments loaned to us must come in good playing condition and need no setting up, cleaning or restoration work.
Benslow Music Instrument Loan Scheme now provides special cases for most stringed instruments that are lightweight, secure and labelled with the Scheme's contact details. Students are required to use these cases except in special circumstances.
Instruments lent to us will be examined on receipt by our resident luthier to confirm their suitability and agree the insurance valuation.
Maintenance
All instruments are serviced between student loan periods by our resident luthier. These costs are met by Benslow Music Instrument Loan Scheme.
Students are not allowed to make changes to the instrument without prior permission.