Lisa Archontidi-Tsaldaraki, violin
James Flannery, viola
The Heath Quartet

Sunday 10 April 2022, 2pm
Peter Morrison Hall, Benslow Music
Join us on the afternoon of Sunday 10 April at a performance celebrating our wonderful alumni. As part of our 90th Anniversary celebrations throughout 2022, past borrowers Lisa Archontidi-Tsaldaraki (violin), James Flannery (viola) and Sara Wolstenholme (violin) now co-leader of the Heath Quartet, return to Benslow for this special showcase concert and (tbc) discussion.
All proceeds of this event will go towards Benslow Music Instrument Loan Scheme.
This event may also include a panel discussion around topics concerning today's young musicians.
Over the 90 years that the Instrument Loan Scheme has been operational, thousands of young artists have benefitted from borrowing from the Scheme and this has had an impact on shaping British cultural life.
BMILS borrowers include in their ranks several BBC Young Musician of the Year finalists, an RPS award winner, a BBC Guardian Young Composer award winner, musicologists, teachers and conservatoire professors. They perform as soloists and with orchestras and chamber ensembles throughout the UK and as far afield as Los Angeles and Mexico.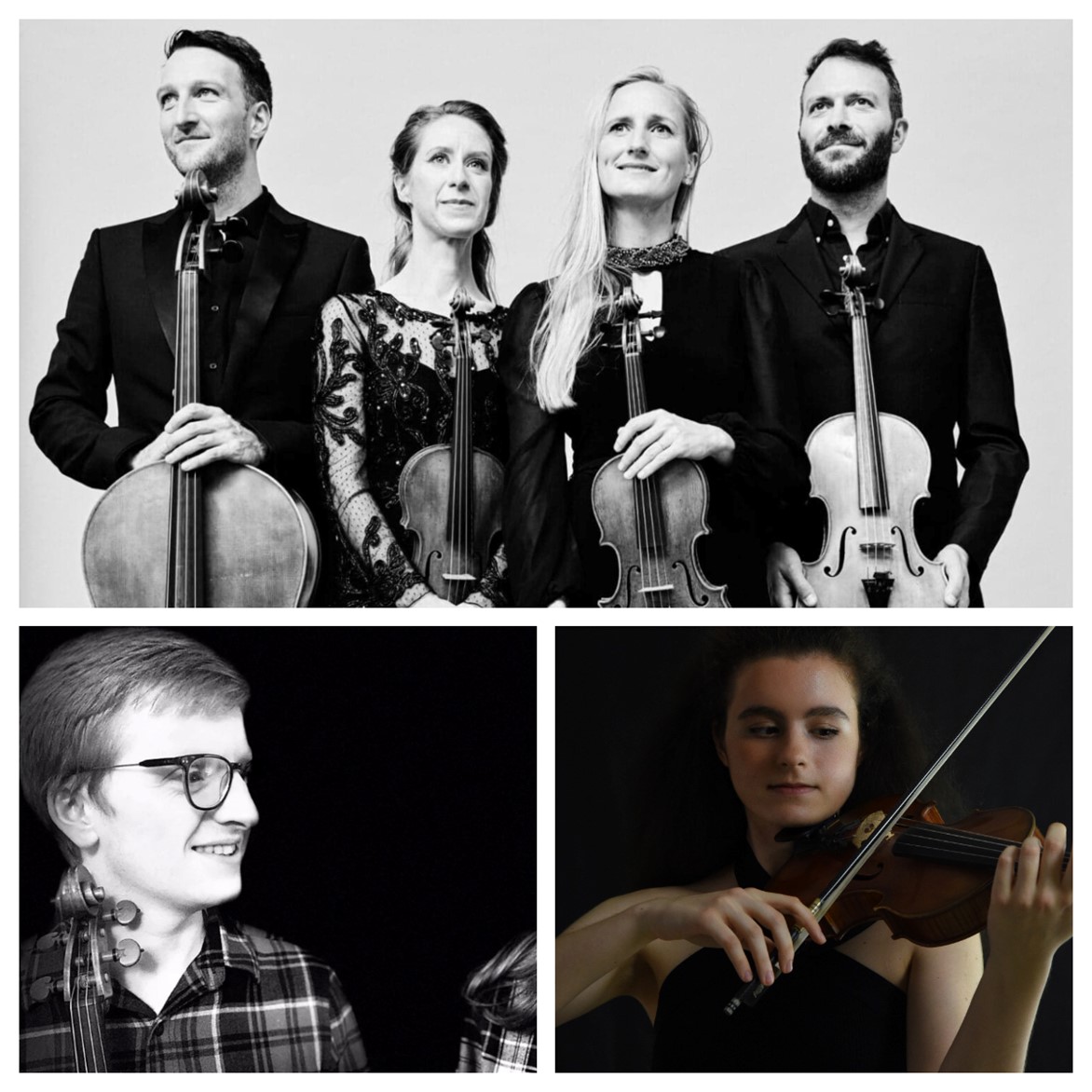 Lisa Archontidi-Tsaldaraki, violin
Panayotis Archontides, piano
Programme:

Kalomiris: Sonata for Violin and Piano (1948): Agitato, and Andantino Piacevole

Chopin: Nocturne Op. posthumous in C sharp minor arr. Milstein

Szymanowski: Nocturne Tarantelle
James Flannery, viola
Stephen Meakins, piano
Programme:

Hummel: Viola sonata Op. 5, No. 3

Schumann: Fantasiestucke Op. 73
The Heath Quartet
Programme:

Purcell: Fantasia a4 No. 6 in F Z737
Purcell: Fantasia a4 No. 7 in C minor Z738
Purcell: Fantasia a4 No. 11 in G Z742

Schulhoff: 5 Pieces for String Quartet