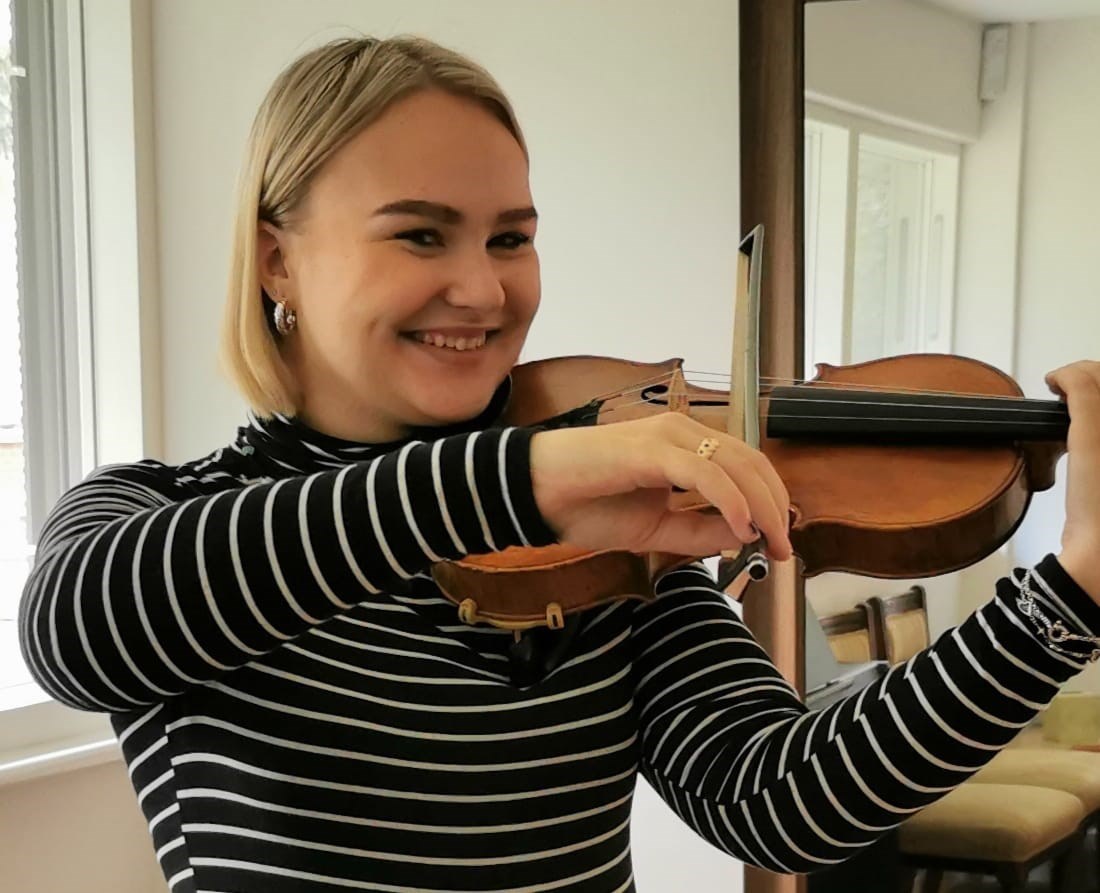 We have moved into our beautiful and spacious new building.
Surrounded by trees laden with apples and visited by the occasional muntjac, it is a truly tranquil setting for all.
On 1 September we welcomed our first instrumentalists into our new facility. Josie travelled from Northamptonshire to try out several nice violins as she is heading off to Trinity Laban College of Music and Dance to study for a BMus in Performance. Josie has played violin for eleven years and was delighted with the selection of instruments. A fine English violin was chosen and Josie said:
"playing violin is an integral part of my life and having a good quality violin opens up many opportunities to develop my playing both technically and musically so I can be a well - rounded and successful professional musician in the future".